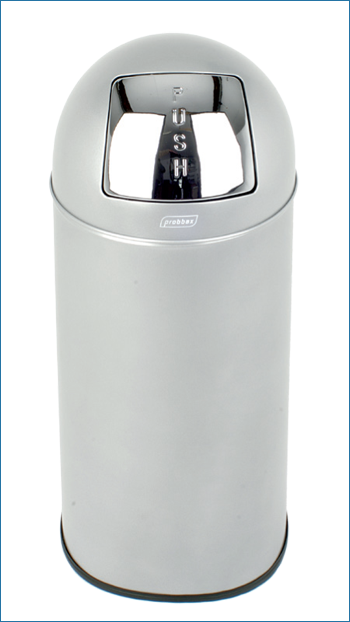 Paragon products supply a range of different items such as street furniture and accessories for the healthcare industry including medical waste and rubbish bins. In cooperation with Taltech Engineering new products can be designed as needed and existing products can be changed and modified to suit customer needs or in response to customer feedback.
All products are manufactured in house at Taltech giving full creative control over the production process. Some of the facilities employed in the fabrication of rubbish bins and other products include, computer automated CNC punching machines, automated CADcam systems, in house screening facilities and an engineering/R&D department.
Since it was established in 1984 Taltech has developed a reputation for high quality product fabrication and design. This commitment to quality and reliability is present in the range of products supplied through Paragon.
Outdoor rubbish bins have to be designed to withstand not only the roughest elements of the weather but they must also resist potential damage inflicted by through vandalism and vehicles that mount the curb. The design, fabrication process and materials use all work together to ensure the finished product is durable and long lasting. The Sirius model litter bin is made from 304 grade stainless steel. This steel is not only very strong and therefore resistant to damage but it is also highly resistant to corrosion meaning it will withstand cold, wet weather. These characteristics make it ideal for highly trafficked areas as well as coastal areas that are likely to have air with high levels of salt and moisture.
Designs of litter bins must also conform to the style of its surroundings. Paragon supply bins in a variety of different styles to suit different areas. The Sirius is a sleek bin with a polished stainless steel finish that will fit the look of many contemporary urban spaces. Other designs that have a more traditional styling are ideal for parks spaces or town centres that have maintained their historical appearance.
Paragon also supply a range of wall and pole bins for areas with lower footfall that do not require a high capacity bin such as at bus stops.